Get tons of freebies, discounts, and surprises with Christmas Promos and Campaigns
Philippines, 01 December 2020 – The holidays is just around the corner and MSI never fails to treat us with awesome freebies, big discounts, and special campaigns. 
Just recently, MSI announced the arrival of their newest Business and Productivity laptops here in the Philippines especially made for business professionals and content creators. Now, avid gamers, business leaders, content producers, and students can also enjoy the latest lineup and other select MSI hardware bundled with awesome gifts with the MSI Christmas Promotions 2020.
Until December 31, enjoy MSI's Christmas Promotions 2020 and have the chance to participate in exciting programs, share your MSI experience to the community, and express your love to someone through their #MakeSomeonesmIle Campaign. Don't miss a chance to collect freebie bundles, marked down items, and a brand-new laptop!  
Making the Holidays more special with MSI
MSI is here to make your holidays much more memorable, productive, and fun with their #MakeSomeonesmIle campaign and a laptop giveaway. 
#MakeSomeonesmIle
Share your MSI experience to your loved ones and friends by purchasing an MSI Laptop until December 31 and nominate one special person you want to send a gift to from MSI.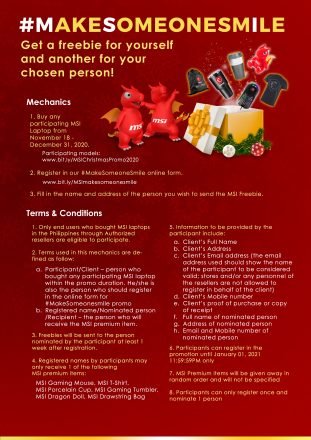 Laptop Giveaway
For those who have an existing MSI laptop, have the chance to add up a FREE MSI laptop to your collection by joining and posting your MSI experience in the MSI Philippines Community Facebook group. 
Freebies and discounts bundles
The fun does not stop there! Students, creatives, gamers, and business leaders can choose from select MSI gaming, content, and business and productivity lineup that comes with up to 9,500 pesos worth of freebies – from MSI Lootbox Headset (with USB, Sling Bag, and Keychain), MSI Topload Bag, Prestige Sleeve and Mouse to Air Backpack, Steam Code for gaming, and Apple/Google App Store Gift Cards.
Isn't it exciting? For more information about the MSI Christmas Promotions 2020, you may visit the following links:
Have a Merry MSI Christmas!
SHARE THIS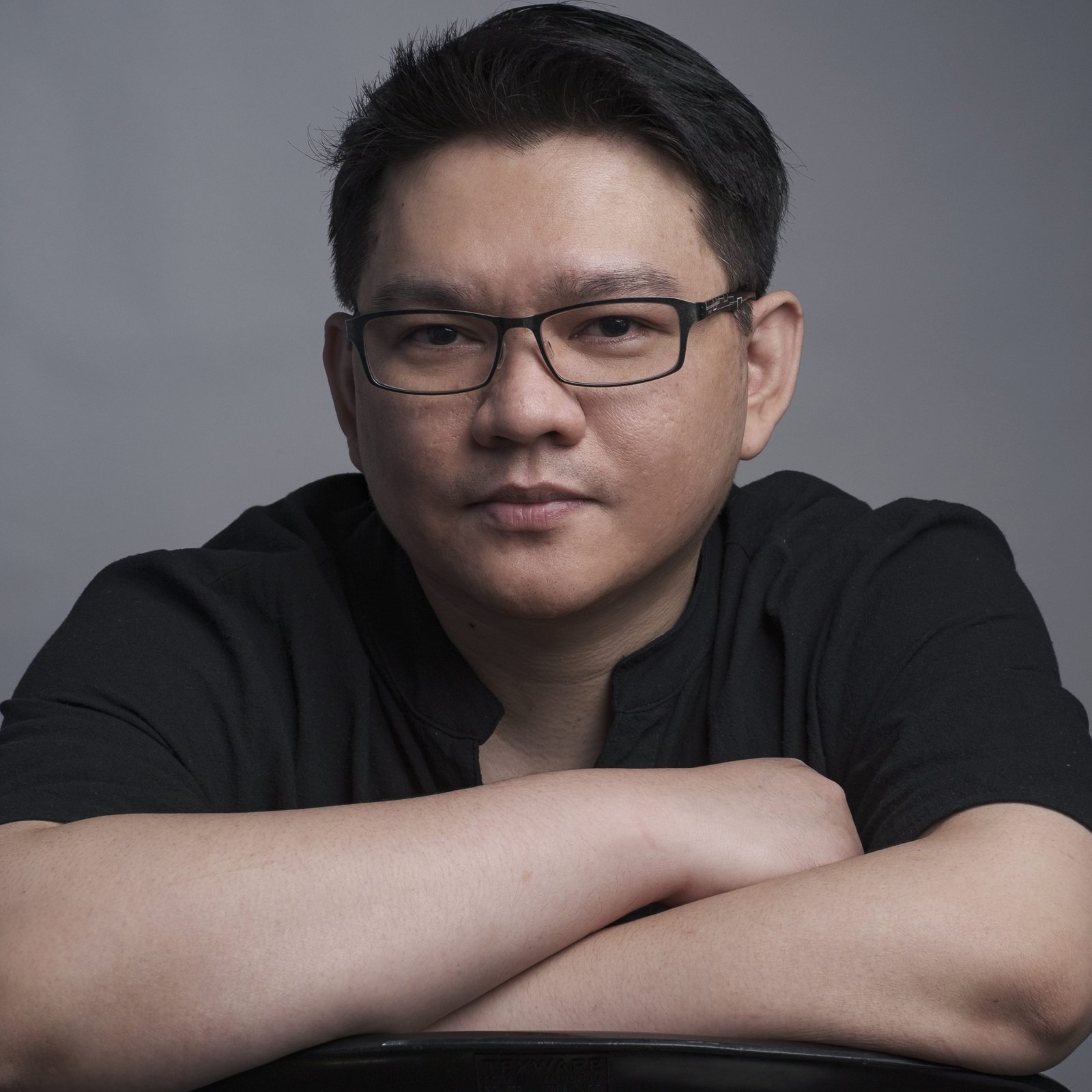 The Broll who always got your back online!