Users invited to write reviews of latest ASUS Z490 motherboards and selected graphics cards, monitors, routers and peripherals for a chance to win rewards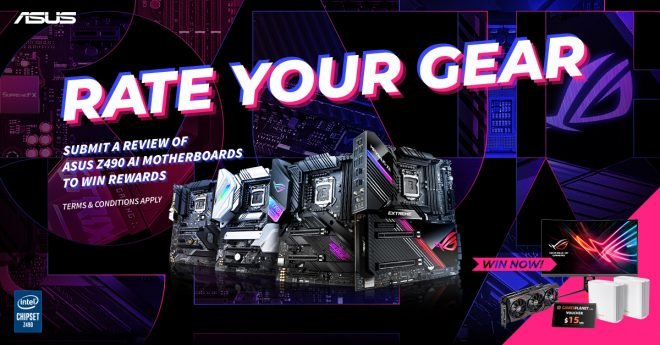 Manila, Philippines June 17, 2020 — ASUS today announced Rate Your Gear, a global campaign that invites owners of the latest ASUS Z490 motherboards and other selected ASUS products to write reviews of their gear. Each entrant submitting a qualifying review on an eligible platform stands the chance of being rewarded with special prizes that include an ASUS ROG Strix GeForce® RTX 2080 SUPER™ Advanced edition graphics card, ROG Swift XG43VQ gaming display, and an ASUS ZenScreen MB16AC portable USB monitor. Other prizes on offer, while supplies last, include ROG Messenger Bags, ROG Building Blocks, ROG Luggage Belts, Gamesplanet vouchers, and cash-back.
ASUS Rate Your Gear: Leveraging real-world user experiences to drive product development
ASUS thrives on user feedback and is passionate about leveraging these real-world experiences to help us to both shape and improve our products. We also hope that the insight offered by users of ASUS products will help guide other consumers in their own appraisal processes and purchasing decisions.
That's why we have created the ASUS Rate Your Gear campaign. The promotion runs from May 22, 2020, until August 31, 2020, inclusive, and is open to participants around the world. To enter and stand a chance to win a prize, participants must write an original review of an eligible ASUS product and post it on one or more eligible platforms. There are numerous eligible platforms, including social media services such as Facebook, Instagram, and Twitter, as well as forums and other online platforms — such as online retailers. The serial number for an eligible product can be used only once, for a single review on a single eligible platform. Eligible products include the brand-new range of ASUS Z490 motherboards, plus a variety of ASUS and ASUS ROG-branded graphics cards, monitors, routers and peripherals.
Details of the campaign, including the full lists of eligible products and platforms, can be found on the dedicated ASUS Rate Your Gear microsite at https://bit.ly/2UQZZ4K 
ASUS Z490 motherboards: Powered by AI technology, and ready for Rate Your Gear
The launch of the ASUS Rate Your Gear coincides with the availability of the all-new ASUS Z490 motherboards — and these refreshed models are eligible for reviews submitted during the campaign.
Engineered to support the latest 10th Gen Intel® Core™ processors, the next-generation ASUS motherboards pack loads of cutting-edge AI technologies, including AI Overclocking and AI Cooling, plus AI Networking with ROG GameFirst VI technology.
ASUS AI Overclocking utilizes a proprietary algorithm to predict optimal clock speed and voltage settings for the motherboard, helping users push their CPU to the limits with a click of a button. ASUS AI Cooling automatically manages and controls motherboard-connected fans to ensure optimal settings based on current system load and temperature. Last but not least, AI Networking with GameFirst VI employs AI technology to optimize network settings for smooth online gameplay. Specifically, and new to the ASUS Z490 generation, GameFirst VI features AI-enhanced identification and boost technology to ensure faster and smarter network optimization.
AVAILABILITY & PRICING
The ASUS Rate Your Gear campaign operates globally, except China, Italy, Sweden, Denmark, Finland, and Norway. Please contact your local ASUS representative for further information.
SHARE THIS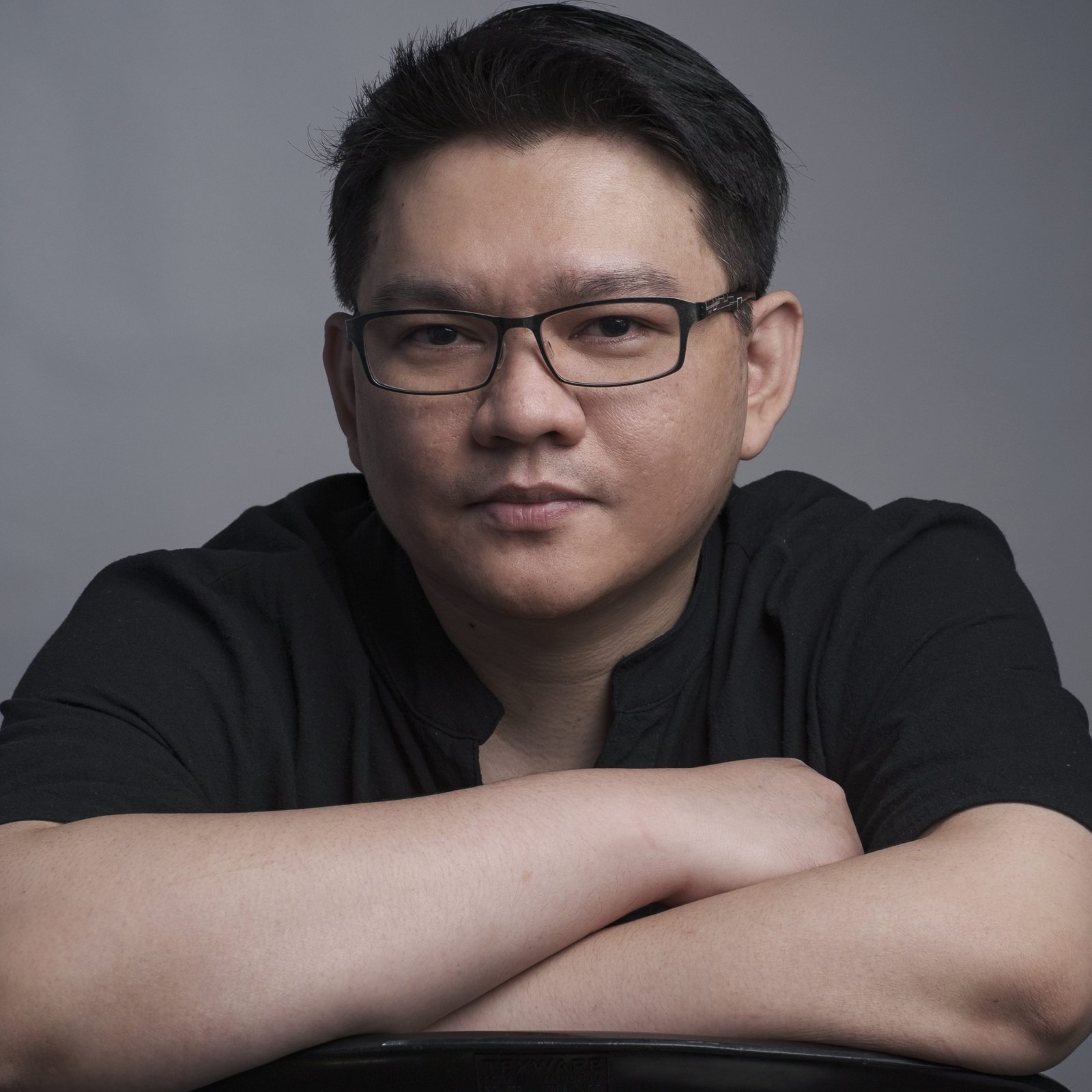 The Broll who always got your back online!