MANILA, Philippines, March 13, 2020 — ASUS today announced that ZenScreen is the world's bestselling series of portable monitors. The announcement is based on a recent report from leading analytics firm IHS Markit, which found that ASUS portable monitors accounted for 64% of total global shipments during the first three quarters of 2019.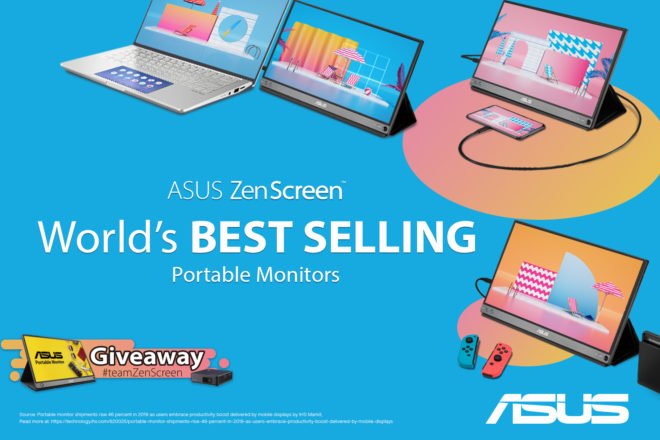 Leading the growing portable monitor market
According to IHS Markit, as users have become increasingly aware of the benefits of portable monitors, global shipments grew by 46% in 2019. In 2020, shipments are forecasted to grow by an additional 27%. As the market experiences significant growth, ASUS has shown the ability to remain at the forefront. According to top online retailers from the U.S., Europe, Middle East and Africa, ASUS has been number one in portable monitor sales for three consecutive years.
ASUS leadership in portable monitors began in 2013 with the launch of the company's first portable USB monitor, MB168B. In 2016, ASUS released MB169C+, the world's first portable monitor with USB Type-C™ (USB-C™) connectivity, which enables both power and video signal transmission via a single USB-C cable. In 2017, ASUS launched the ZenScreen series with ZenScreen MB16AC, which was the world's slimmest and lightest 15.6-inch FHD portable monitor. It was also the first portable monitor with a hybrid-signal solution, which supports both USB-C and USB Type-A connectors for full compatibility with almost any laptop. In 2018, ASUS released ZenScreen Go MB16AP, the world's thinnest portable monitor with a built-in battery. In 2019, ASUS released ZenScreen Touch MB16AMT, the world's first portable monitor with both multitouch functionality and a built-in battery.
Options for versatility and productivity 
ZenScreen portable monitors are designed to boost mobile productivity and entertainment experiences, and their versatile designs make them easy to set up anywhere and allow them to fit a wide variety of usage scenarios. Laptop users or those who work from home can increase their working area with the extra screen for increased productivity and comfort, while smartphone users can use the larger display area for improved viewing of applications or media. ZenScreen gives photographers a larger and more detailed view while editing photos, and it enables console gamers to enjoy superior gaming experiences away from home. All ZenScreen models feature 15.6-inch IPS displays with FHD resolution, which provides vivid and sharp visuals from almost any viewing angle. 
ASUS currently offers several ZenScreen portable monitor models with differing features to fit a variety of user needs. Users can choose among models with HDMI connectivity, 10-point multitouch support, built-in speakers, built-in battery, USB-C connectivity or other features. 
New portable monitors designed for gaming
ASUS is expanding the range of portable monitors offered to include models designed for entertainment, in order to meet the growing needs of competitive gamers looking for high-quality gaming experiences while on the move. The new ROG Strix XG17 portable gaming display features a 17.3-inch IPS FHD screen that delivers a blistering 240 Hz refresh rate and 3 ms response time — making it the fastest portable monitor in the world. It weighs just 1 kg and has a built-in battery that supports up to 3.5 hours of 240 Hz operation on a single full charge. Quick-charge technology allows users to enjoy 120 minutes of use after just one hour of charge time. It also includes adaptive-sync technology, which operates between 48–240 Hz, enabling smooth gameplay from even modest GPUs. A pair of front-facing stereo speakers delivers clear and immersive gaming audio. 
XG17 can be used with the ROG Tripod, an optional stand that allows gamers to set XG17 at various angles and heights, making it suitable for almost any gaming scenario. For example, gamers can position XG17 directly above a gaming notebook, effectively creating an expanded screen and play area. ROG Tripod also serves to support XG17 as an on-the-go monitor for console gamers, or as an extended display for mobile gaming.
ZenScreen Experience campaign
To celebrate the positive news about ASUS portable monitors, ASUS is holding a promotion on social media from March 16, 2020 to April 5, 2020. ZenScreen users who share their experience on Facebook, Instagram or Twitter using the #TeamZenScreen hashtag will be entered for a chance to win one of three ZenBeam S2 portable projectors. Those who do not have a ZenScreen will also have an opportunity to win one of three ZenScreen MB16ACE portable monitors by making a post on Facebook, Instagram or Twitter sharing how they would use a ZenScreen and tagging the post with the #TeamZenScreen hashtag.
SHARE THIS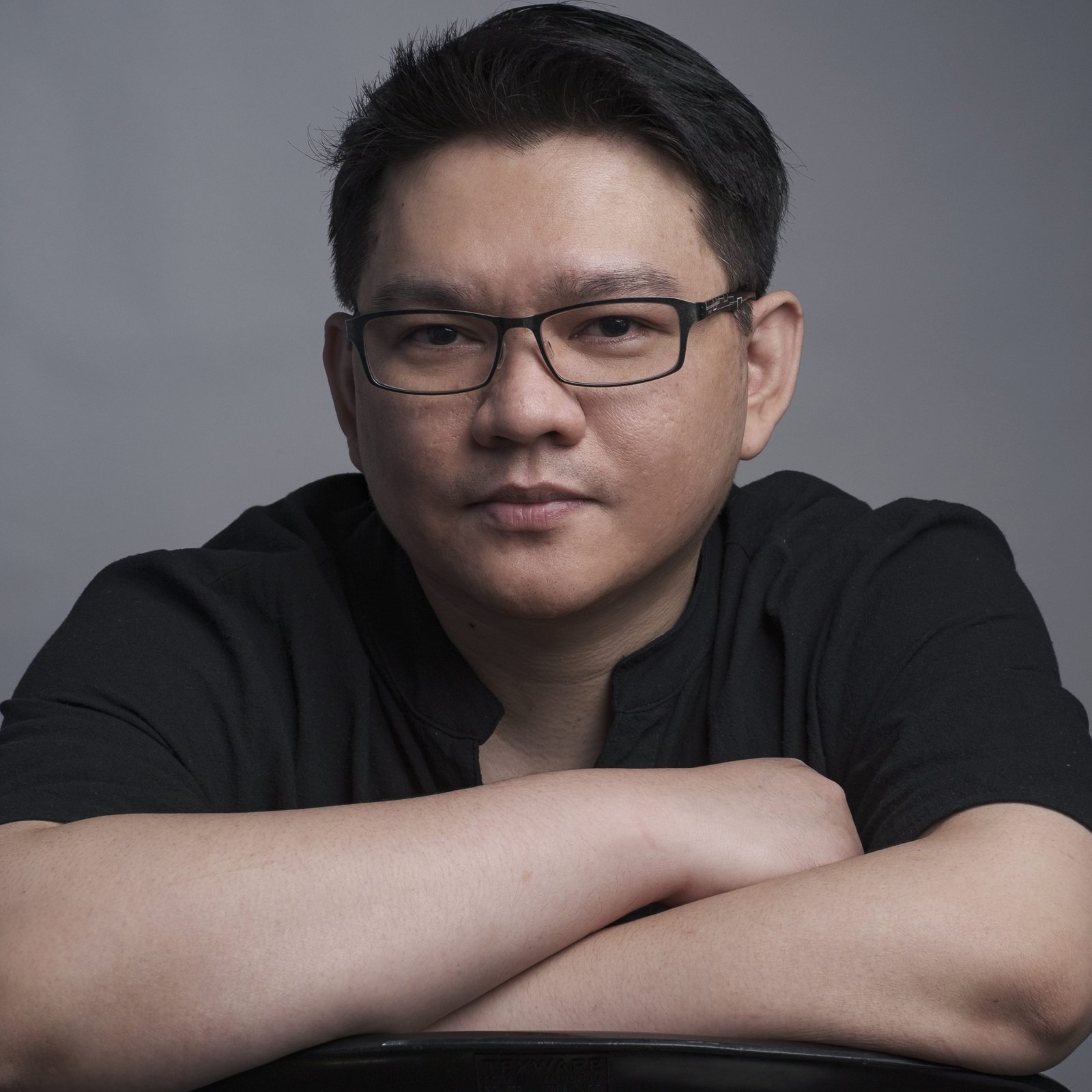 The Broll who always got your back online!