Next-level performance with fascinating RGB lighting to bring out the faith of AORUS style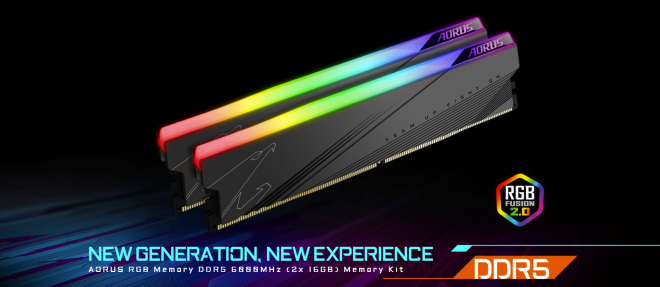 Jan. 7th, 2022–GIGABYTE TECHNOLOGY Co. Ltd, a leading manufacturer of motherboards, graphics cards, and hardware solutions today announced AORUS RGB DDR5 6000MHz 32GB Memory Kit, which uplift frequency to 6000MHz with RGB lighting for performance boost and striking accents. Enhanced by DDR5 XMP Booster and XMP 3.0 User Profile of GIGABYTE Z690 motherboards, and copper-aluminum heat spreaders with nano-carbon coating thermal design, the new memory kit promises the next-level performance with stability while dissipating heat efficiently under high-speed operation.
AORUS RGB DDR5 6000MHz 32GB Memory Kit features high clock speed and low power consumption by two 16GB DDR5 XMP 6000 MHz dual-channel designs with 40-40-40-76 timings, which fit the support of DDR5 memory on Intel® Z690 platform. Along with GIGABYTE Z690 AORUS motherboards, AORUS RGB DDR5 6000MHz 32GB memory kit can enable "DDR5 XMP Booster" function which detect the brand of memory IC in the BIOS setting to allow users to choose promptly from multiple built-in memory overclocking profiles, boosting the native DDR5 or XMP DDR5 memory speed. Furthermore, "XMP 3.0 User Profile" enables users to create and store XMP profiles of their own to unleash the extreme performance of memories.
AORUS RGB DDR5 6000MHz 32GB Memory Kit equips robust thermal solutions of the copper-aluminum heat spreaders with nano-carbon coating and high conductivity-thermal pad, so that users can rest assure of their memory overclocking. The heat generated from the power control IC and memory chip can be quickly carried out by the thermal pad and the copper bottom, and exchanges through the air between nano-carbon coated copper-aluminum heat spreaders. The groove cut by CNC on the spreaders enlarge the heat dissipation area to fasten the heat blown away by the system fans and drop the temperature. Users have no more worry about overclocking failures caused by overheating from high-speed operation or overvoltage of memories. 
AORUS RGB DDR5 6000MHz 32GB memory kit holds 8 digital LEDs to create a diversified and gentle lighting display. The exclusive lighting strips and effects illuminate the AORUS design patterns to give the memory sticks a more vivid but not too sharp lighting glow. By using the GIGABYTE exclusive RGB Fusion App, users can synchronize the RGB lighting effects of their PC components and peripherals, playing around with more diverse lighting patterns on their build. With the built-in RGB lighting, users can showcase their own RGB style with athletics which is highlighted by the RGB memory lighting.
In order to provide more superior stability, and ultimate performance of memory, AORUS RGB DDR5 6000MHz 32GB Memory Kit was implemented with GIGABYTE ultra durable elements and verified with all GIGABYTE motherboard lineup. AORUS RGB DDR5 6000MHz 32GB Memory Kit will soon hit the market with its phenomenal performance and stylish lighting effects.
For more details, please visit the official GIGABYTE website: 
https://global-test.gigabyte.com/Memory/AORUS-RGB-Memory-DDR5-32GB–2x16GB-6000MHz#kf
SHARE THIS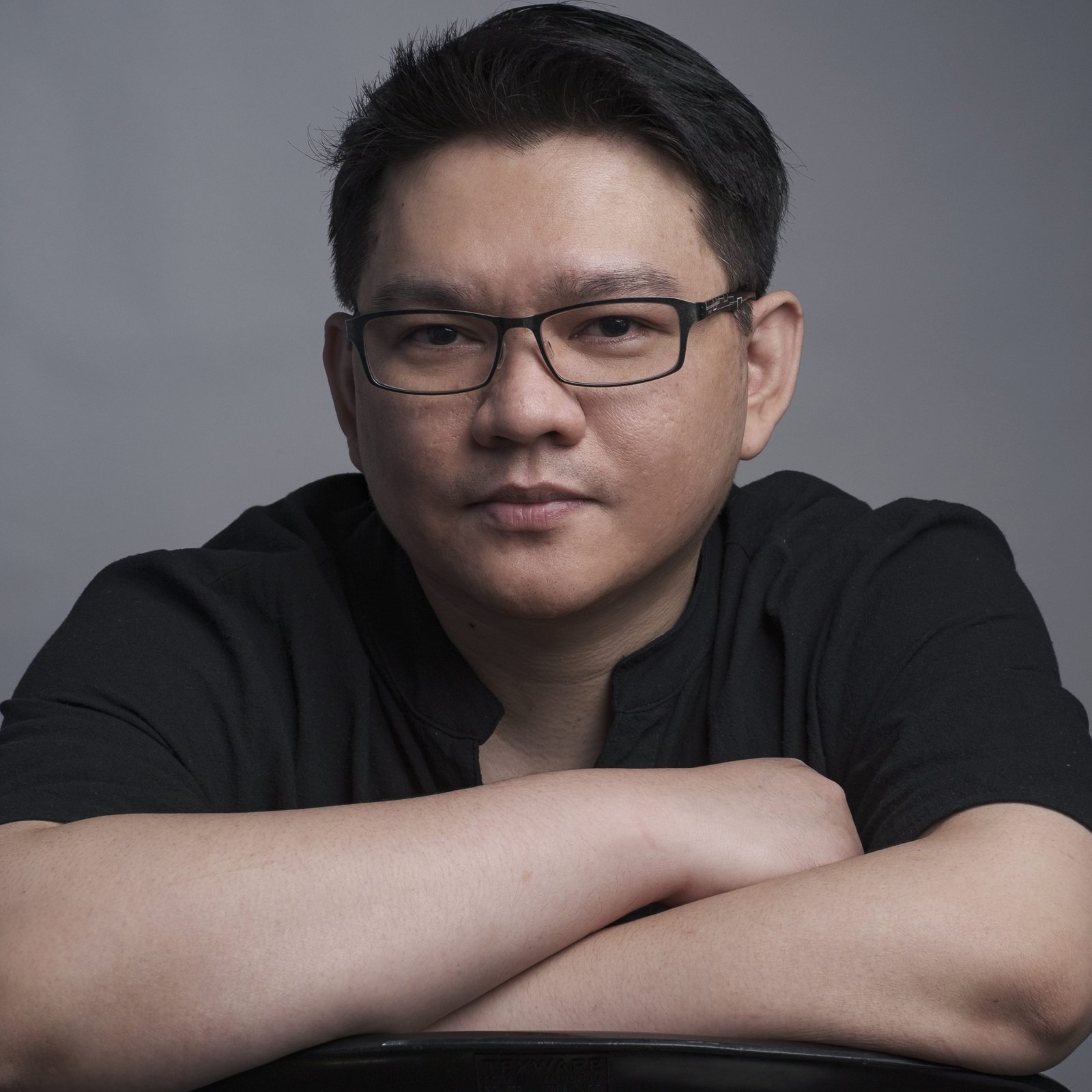 The Broll who always got your back online!