Taipei, Taiwan, July 7th, 2019 – GIGABYTE, the world's leading premium gaming hardware manufacturer, today announced the launch of Radeon™ RX 5700 XT 8G and Radeon™ RX 5700 8G, the latest Radeon™ RX 5700 series graphics cards built upon the 7nm processor technology with new RDNA architecture and the world's first GPU to support PCI Express 4.0. With RDNA gaming architecture, GIGABYTE RadeonTM RX 5700 XT 8G and RadeonTM RX 5700 8G are equipped with 2560 and 2304 stream processors respectively and both come with 8GB GDDR6 memory to deliver superior visual fidelity, lightning-fast performance and advanced features to power the latest AAA and eSports titles. The style of the Radeon™ RX 5700 XT 8G graphics card is different than before. It comes with a metal exoskeleton for heat dissipation and is fused with the reimagined contour silhouette, as well as precision-machined accents. Great gaming experiences are created by bending the rules.
The RDNA gaming architecture of Radeon™ RX 5700 Series is designed to power the future of PC, console, mobile, and cloud-based gaming for years to come. It features a new compute unit design optimized for improved efficiency and a multi-level cache hierarchy designed to provide reduced latency, higher bandwidth, and lower power. Delivering up to 1.25X higher performance-per-clock and up to 1.5X higher performance-per-watt compared to the previous-generation Graphics Core Next (GCN) architecture, RDNA provides the computational horsepower to enable thrilling, immersive gaming by enhancing explosions, physics, lighting effects for fluid, high-framerate gaming experiences.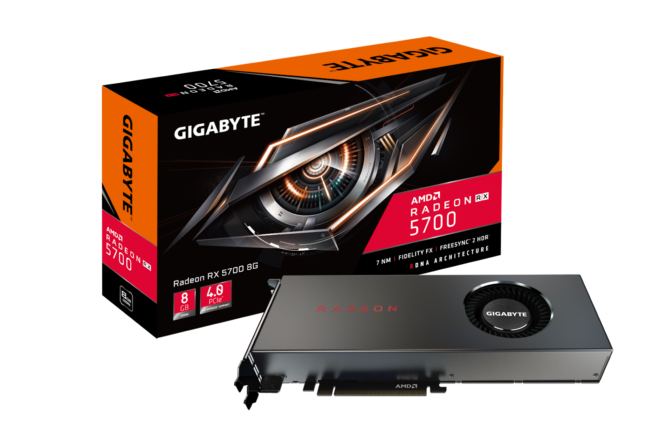 In addition, GIGABYTE Radeon™ RX 5700 XT 8G and Radeon™ RX 5700 8G graphics cards include several powerful new features and capabilities to deliver superior 1440p gaming experiences. One of these features is FidelityFX, an open-source developer toolkit that makes it easier for developers to create high-quality post-processing effects that make games look beautiful while offering a balance of visual fidelity and performance. FidelityFX features Contrast-Adaptive Sharpening (CAS) which draws out detail in low-contrast areas while minimizing artifacts caused by typical image sharpening routines. Radeon Image Sharpening (RIS) –RIS combines with GPU Upscaling to provide sharp visuals at fluid frame rates on very high-resolution displays with virtually no performance impact, and works across DirectX® 9, 12, and Vulkan® titles. Both Radeon FreeSync™ and FreeSync™ 2 HDR technology allow users to enjoy smooth gameplay without tearing and stuttering in your ongoing battleground. Radeon™ Anti-Lag improves competitiveness by decreasing input-to-display response times by up to 31 percent, delivering an experience similar to higher framerates. Play as you can and get first blood!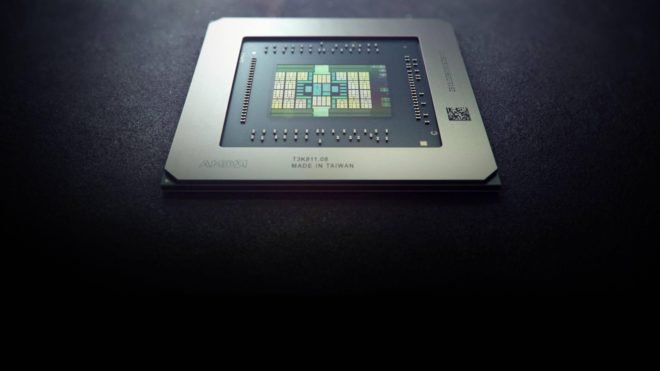 For more details, please visit the official GIGABYTE website: 
https://www.gigabyte.com/Graphics-Card/
To learn more about GIGABYTE:
http://www.gigabyte.com
SHARE THIS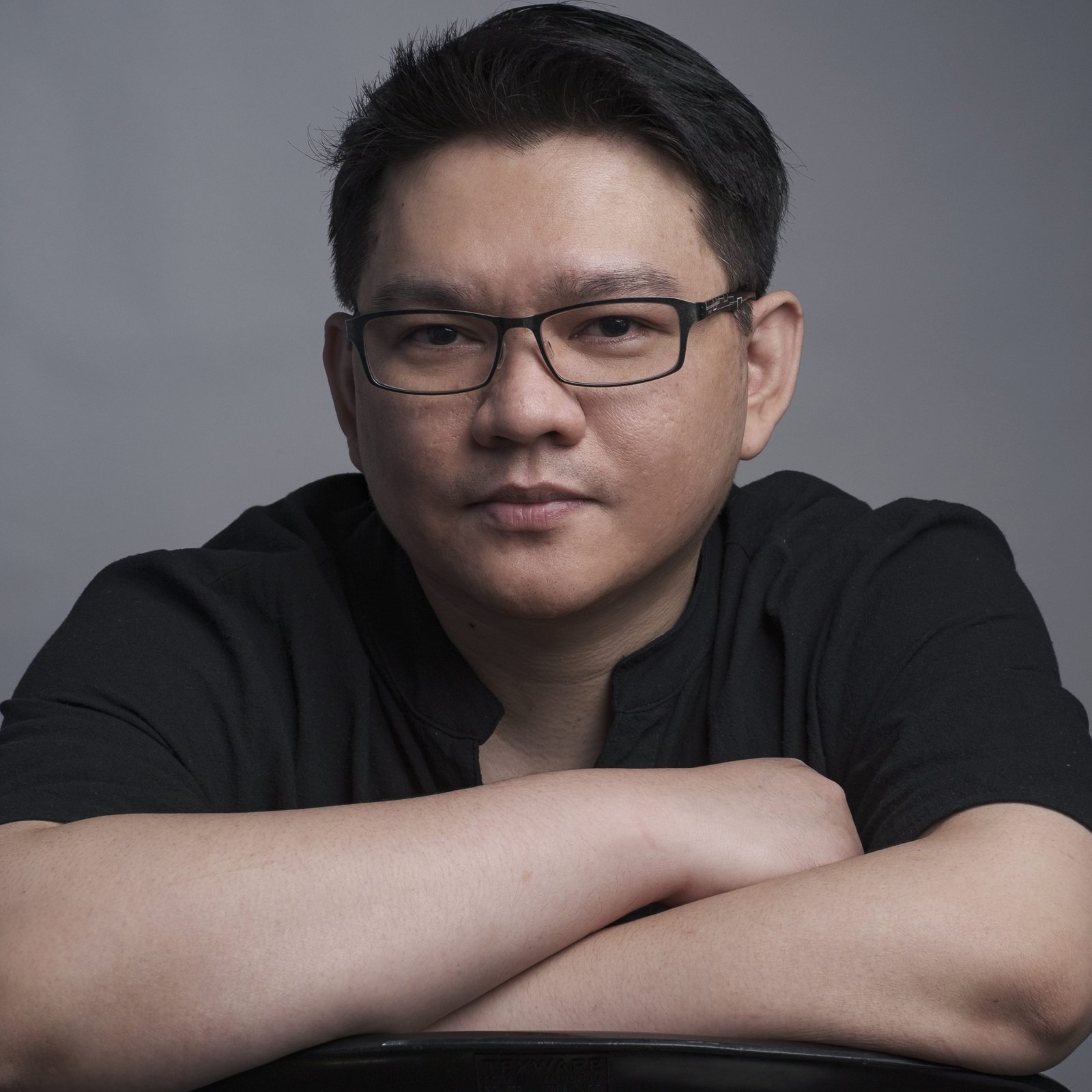 The Broll who always got your back online!