Lazada has finally released all the flash sale schedule for December 8, 2017
Check out all the products that will go on sale. Up to 95% OFF!

Start adding your desired products to your wish list. Remember, during the actual flash deals, popular products will easily go out of stock in a matter of minutes so having these items on your wishlist will allow you to check it out immediately during the flash events.


UPDATE: Lazada Grand Christmas Sale – Flash Sale Schedule – Dec 12, 2017
UPDATE: Lazada Grand Christmas Sale – Flash Sale Schedule – Dec 9, 2017
BONUS VOUCHERS AND 99 DEALS BELOW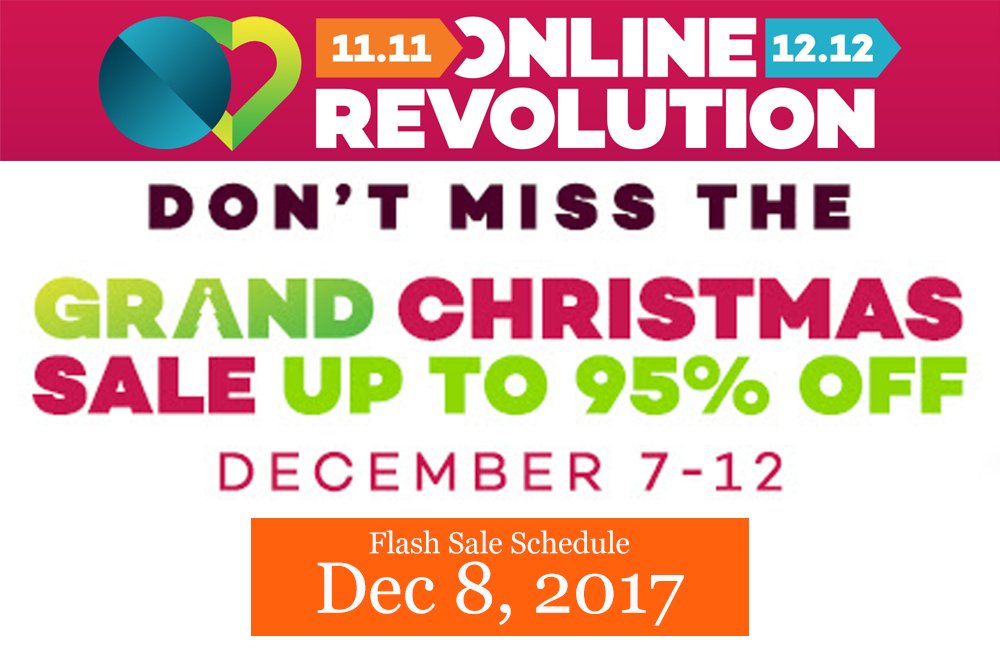 Dec. 8 Flash Sale, Part 1 of 3
Time
Product Name
SRP
Flash Sale

12am

Sperry Mens Cutter CVO Sneakers (Blackout)

2,895.00

1,999.00

12am

Le Organize Bag Organizer (Black)

699.00

1,999.00

12am

Timex Men's Black/Red Digital Marathon Watch T5K423

1,990.00

795.00

12am

4-6 Person Camping Tent (color may vary)

999.00

349.00

12am

Huggies Dry Pants Medium – 34 pcs x 4 packs (136 pcs)

1,020.00

714.00

12am

NESCAFE Creamy White Coffee 30 sachets with FREE Tumbler Mix To-Go Pack

175.50

139.00

12am

MAYBELLINE COLOR SENSATIONAL POWDER MATTE MAKE ME BLUSH

299.00

149.50

12am

Ashley Shine Matte Lipsticks 12pcs (Multicolor)

599.00

149.00

12am

Tiny Buds Baby Bottle and Utensil Wash 400ml Set of 3 with Free Sampler Pack

710.00

445.00

12am

Merry & Bright Christmas Poinsettia Satin Table Cloth (150 x 180cm)

849.00

295.00

12am

Digital LCD Electronic Tempered Glass Bathroom Weighing Scale 8mm(Square)

1,300.00

199.00

12am

ODSCN 108 1.77"Basic Mobile Phone Dual Sim (Black)

998.00

365.00

8am

Nyx Professional Makeup LIPLI01 Lip Lingerie – Honeymoon

490.00

245.00

8am

Mactan 40″ Acoustic Guitar (Sunburst)

1,600.00

999.00

8am

Ace 19″ Super Slim Full HD LED TV Black LED-505

7,799.00

3,099.00

8am

Asus ZenFone 2 Laser 2GB RAM 32GB ROM (Gold)

7,995.00

4,799.00

8am

Pineng PN-999 20000mAh Power Bank (White)

2,799.00

739.00

8am

New Balance Q417 373 Men's Lifestyle (Red/Blue)

2,995.00

1,899.00

10am

Samsung ME-711K Microwave Oven 20L

3,795.00

2,999.00

10am

Xiaomi Redmi 4A 2GB RAM 16GB ROM (Gold)

6,999.00

3,799.00

10am

Canon EOS 1300D 18MP with EF-S 18-55mm Non-IS III Lens Kit with Free Sandisk Ultra SDHC Class 10 8GB

22,999.00

16,999.00

10am

Romoss Sense 4 10400mAh Powerbank (White/Grey)

1,590.00

499.00

10am

Kamisa By Kultura Mens Graphic Tee and Baseball Cap (Black)

299.75

150.00

10am

L'OREAL PARIS COLOR RICHE ROUGE MAGIQUE MAT 908 PRP4 PURPLE COMTESSE

400.00

200.00

(adsbygoogle = window.adsbygoogle || []).push({});
Dec. 8 Flash Sale, Part 2 of 3
Time
Product Name
SRP
Flash Sale

12nn

LENOVO K8 NOTE 4GB + 64GB (Fine Gold)

13,999.00

8,799.00

12nn

Toshiba Canvio Ready 3.0 1TB Portable Hard Drive

2,456.00

2,348.00

12nn

NIVEA Body Oil in Lotion Rose & Argan Oil

178.00

89.00

12nn

American Heritage VACUUM CLEANER HANDY AHVC-94

1,499.00

1,112.00

12nn

Crazy Horse leather men shoulder messenger bag men's bag

2,481.00

719.00

2pm

New York Sneakers Dean Rubber Shoes – M100-3(BLUE)

1,598.00

549.00

2pm

Palmolive Healthy & Smooth Cream Conditioner 180ml, FREE Palmolive Shampoo 180ml

191.70

95.20

2pm

Lenovo Tab3 Essential 7-inch 8GB Wi-Fi Only (Black)

4,999.00

2,699.00

2pm

WD My Passport 2017 1TB (Orange)

5,999.00

3,100.00

2pm

Lenovo Miix 510-12IKBIntel® Core™ i3-6006U Processor 12.2in FHD IPS GS TOUCH (Slim) Win 10 Black

34,999.00

28,999.00

2pm

Microphone Wireless KTV Karaoke Bluetooth Handheld Mic HIFI Speaker WS858 (Pink)

1,638.00

449.00

4pm

Oreo Assorted Cookies 352.8g Tin Can

274.40

219.52

4pm

Ikea Pruta Foodsaver 17-Piece Set and IKEA STEKA Frying Pan Bundle(Orange/Dark Blue)

1,500.00

699.00

4pm

Hanabishi HIFF-900 Industrial Floor Fan 9

840.00

649.00

4pm

GoPro Session

9,990.00

6,349.00

4pm

Samsung Soundbar Hw-J250 (Black)

6,499.00

4,299.00

4pm

i2i UDRA 299 SQUARE,UV 400, SET OF 3

1,345.50

399.00

(adsbygoogle = window.adsbygoogle || []).push({});

Dec. 8 Flash Sale, Part 3 of 3
Time
Product Name
SRP
Flash Sale
6pm
Union 1.8L Electric Kettle UGCK-180 Blue

956.00

619.00

6pm

Asus X441NA-GA038T 14″ Intel Celeron N3450 Windows 10 Laptop

20,999.00

13,999.00

6pm

JBL FLIP 3 BLUETOOTH SPEAKER BLACK

6,495.00

3,099.00

6pm

Creative SBS-A120 Multimedia Speakers (Black)

1,590.00

799.00

6pm

Lee Pipes Short Sleeves Longer Length Tee LP749 (White/Airforce Blue)

895.75

449.75

6pm

Cardinal Compact Nebulizer (w/ complete accessories)

1,999.00

589.00

6pm

Happy Baby Swimming Trainers

1,500.00

199.00

6pm

Stainless steel kitchen table tripod shelf

814.00

769.00

8pm

Doogee X10 5.0″ Inch 512MB RAM 8GB ROM Dual Core 1.0GHz (Galaxy Gray)

3,699.00

1,699.00

8pm

Fujifilm X-A3 24.2MP with 16-50mm lens Kit (Silver)

40,000.00

25,999.00

8pm

Toshiba 43″ Full HD Smart Led TV 43L5650VE

24,999.00

18,599.00

8pm

ADATA HD650 Shockproof 1TB External Hard Drive (Red)

4,399.00

2,868.00

8pm

Urban Hikers Minion Kids Casual Backpack

1,200.00

339.00

8pm

Women's Max Shape Black Skinny Jeans

1,299.00

329.00

8pm

Glamorosa Diamond Wrap Around Flower Ring ( Gold )

1,100.00

199.00

8pm

Yoga Mat 3 mm Thick (Orange)

576.00

249.00

8pm

Philips Avent Classic Feeding Bottle Pack of 3 9oz

1,499.75

825.00

8pm

Victoria's Secret Secret Escape Body Mist for Women 250ml

799.00

299.00

8pm

Demotech Portable USB Juice Blender 380mL (Black)

1,499.00

299.00

10pm

Timeless Manila Justine Couple Leather Watch (Black/White)

1,329.00

399.00

10pm

St. Ives Oatmeal Shea Butter Body Wash 13.5oz

240.00

120.00

10pm

Demotech Portable Garment Steamer (White/Gray)

1,199.00

299.00

10pm

A8 HD 1080P 3.0″ Car Dashboard Camcorder (Gold)

2,999.00

559.00
LIFESTYLE PHP 99 DEALS! (CLICK TO SEE THE DEALS)


BONUS! HERE ARE SOME VOUCHER CODES YOU CAN USE (CLICK TO ENLARGE)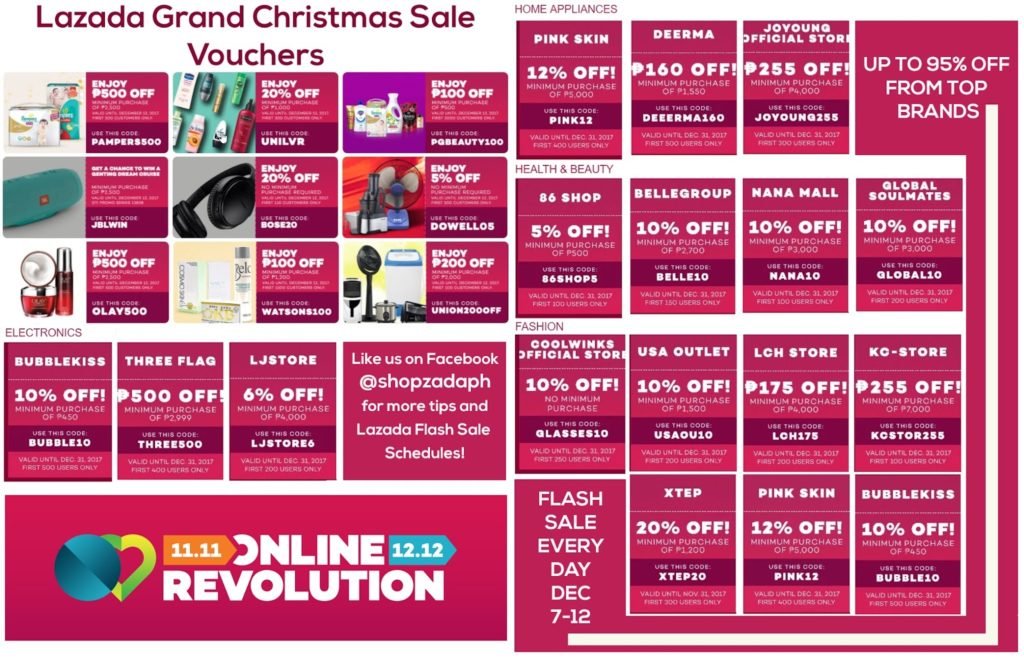 Didn't find the product you're looking for? head on to Lazada to explore more!
Lazada is the number one online shopping & selling destination in Southeast Asia – present in Indonesia, Malaysia, the Philippines, Singapore, Thailand, and Vietnam. Lazada helps more than 135,000 local and international sellers, as well as 3,000 brands, serve the 560 million consumers in the region through its marketplace platform, supported by a wide range of tailored marketing, data, and service solutions. Lazada offers an excellent customer experience through a wide network of logistics partners and its own first- and last-mile delivery arm. 
Note: Lazada offers Cash on Delivery with Free Shipping and Free and Easy Returns
SHARE THIS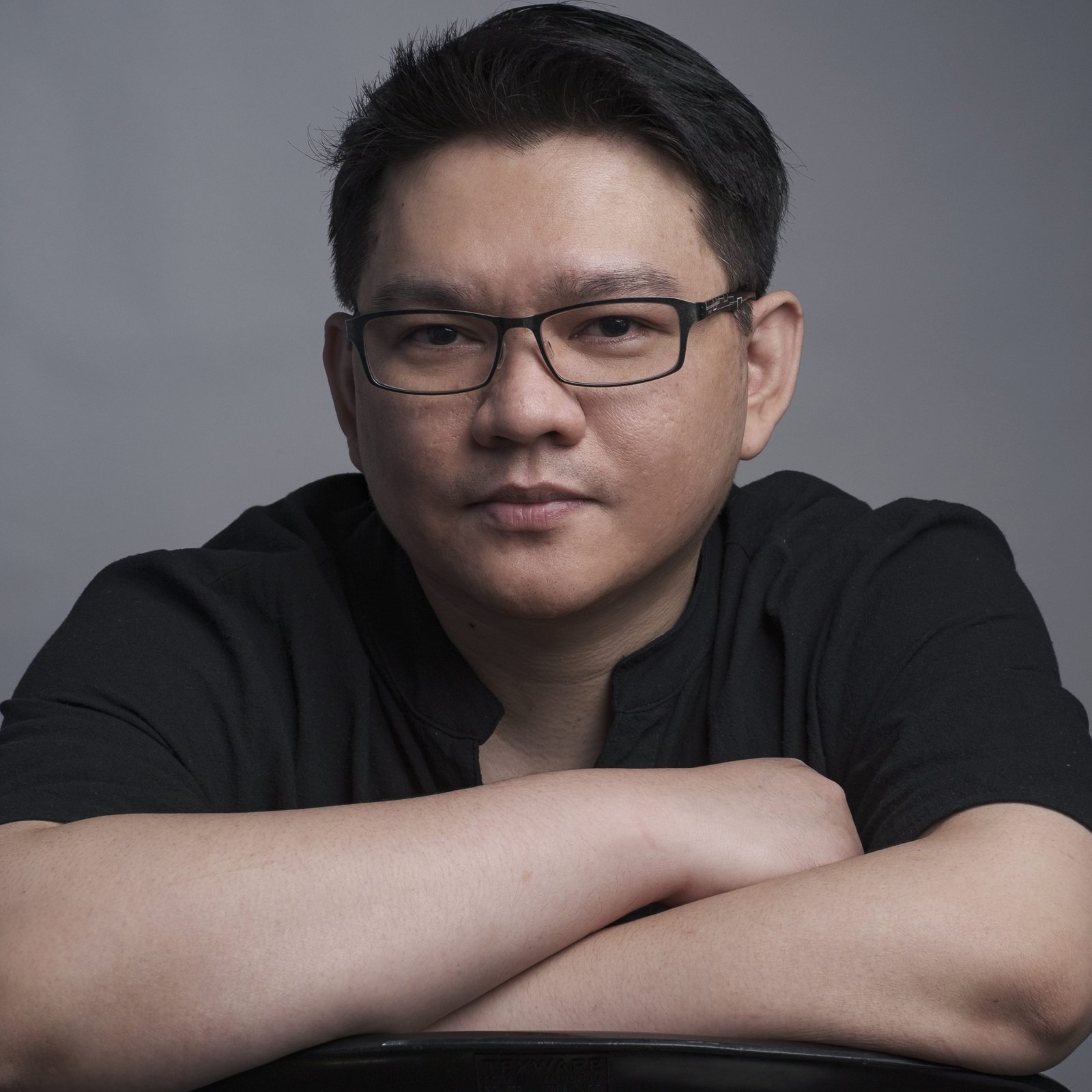 The Broll who always got your back online!