Earlier this month, we got invited by HUAWEI to an exclusive First look at their newest MatePad 11″ PaperMatte Edition, and with that, I'd like to share with you some of its key features.
At first look and touch, it's very evident that HUAWEI took a lot of consideration to make it feel like NOT a traditional tablet with a slew of features targeted more towards the paper-like experience. Not to mention an emphasis on quality-of-life features for a more comfortable writing experience.
First, it features an anti-glare finish minimizing reflections and with a variety of eye comfort certifications including two that are first on a tablet, it makes up for a very pleasing tablet to write on.
It features SGS Low Visual Fatigue Premium Performance, TUV Rheinland Reflection-Free, TUV Rheinland Low Blue Light, and TUF Flicker-free Certifications.
Aside from that, it also boasts up to 120hz high refresh rate and good color accuracy supporting DCI-P3 color space. It may not look as vibrant and as crispy as a normal IPS display would due to the anti-glare finish and paperlike surface, but for its main purpose, the display quality and features are indeed effective.
If you're a pen-first type of writer, you'll be delighted by the paper-like writing experience on the HUAWEI MatePad 11'' PaperMatte Edition. The textured surface is integrated with the display and not just a film that was applied after the fact. It is rough, much like how a natural paper would feel like, well, at least close enough. It also features audible feedback to simulate the natural paper rustling making the experience even better.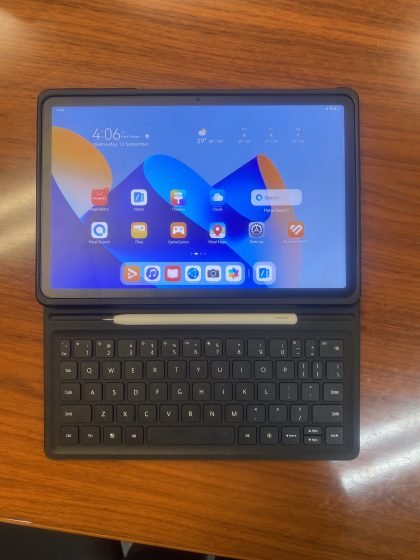 If you're into stylistic writing, HUAWEI has also come up with a highly customizable brush feature with pressure sensitivity support for the stylus tip. You can also take advantage of the split screen feature for multitasking. Taking notes on one side and sketching on the other side is a good example.
The display also features touch support with a very smooth 120hz refresh rate, so you can zoom in and out smoothly on your sketches and what have you.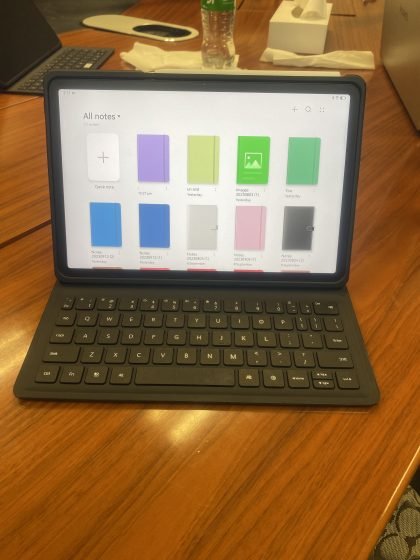 Now, if you're a typist-first writer, you're not left out here. HUAWEI also made sure you'll get a PC-level-like experience not just through the software features like WPS Office and others, but also on the hardware side of things by using the seamless magnetically detachable keyboard, and a wireless mouse.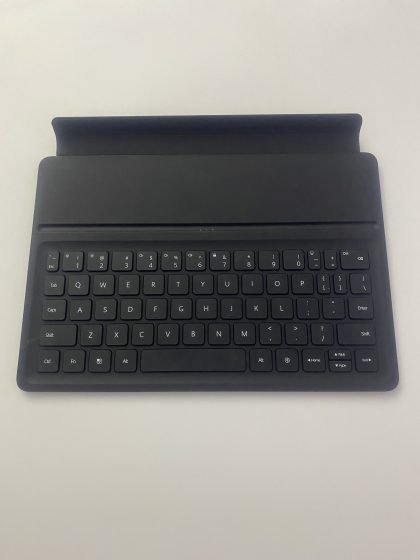 It even has a convenient pencil holder to boot.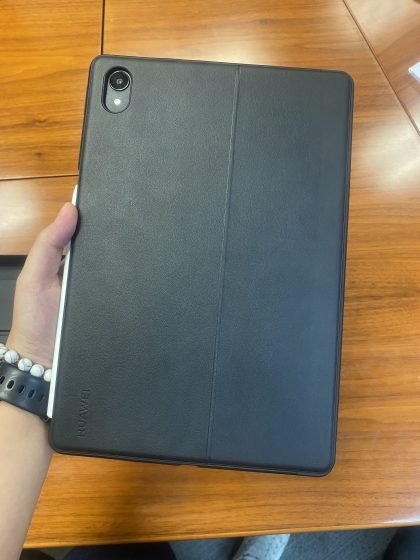 In terms of key specifications, aside from the 11" 2.5K 120hz IPS display, it is also relatively thin at only around 7.2 mm and weighs only around 480g. I wasn't able to get official specifications from HUAWEI at this early stage, but based on the official website, It is powered by a Qualcomm Snapdragon 865 processor with an Adreno 650 GPU with 8GB of RAM and 128GB of internal storage. It also features Harmony OS 3.1 and has a 13MP main camera and an 8MP front-facing camera. It also boasts a substantial 7250mAh battery with 22.5W charging support and has 2 microphones and 4 speakers.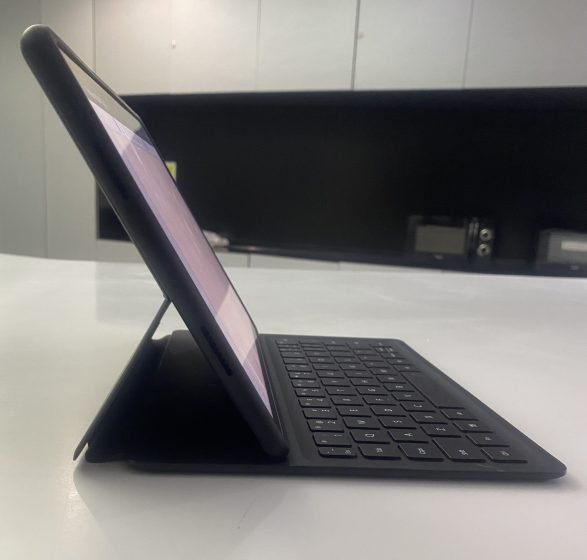 Overall, the HUAWEI MatePad 11'' PaperMatte Edition is shaping to be a highly versatile tablet with PC-like capabilities tailored towards creators, artists, and young professionals.
Price and Availability
The HUAWEI MatePad 11'' PaperMatte Edition will become available here in the Philippines starting October 5, 2023, on HUAWEI's Official website, Official Shopee, and Official Lazada Stores for around Php 29,999. It will come with the 2nd-Gen M-Pencil worth Php 5,999, the detachable magnetic keyboard worth Php 6,999, and the PC-Level WPS Office worth Php 4,999. 
And for a limited-time offer, you can also get all of the above-mentioned freebies plus a Bluetooth mouse worth Php 1899, a VIU 1-year subscription worth Php 999, and an Edventure Coupon worth Php 1000.
SHARE THIS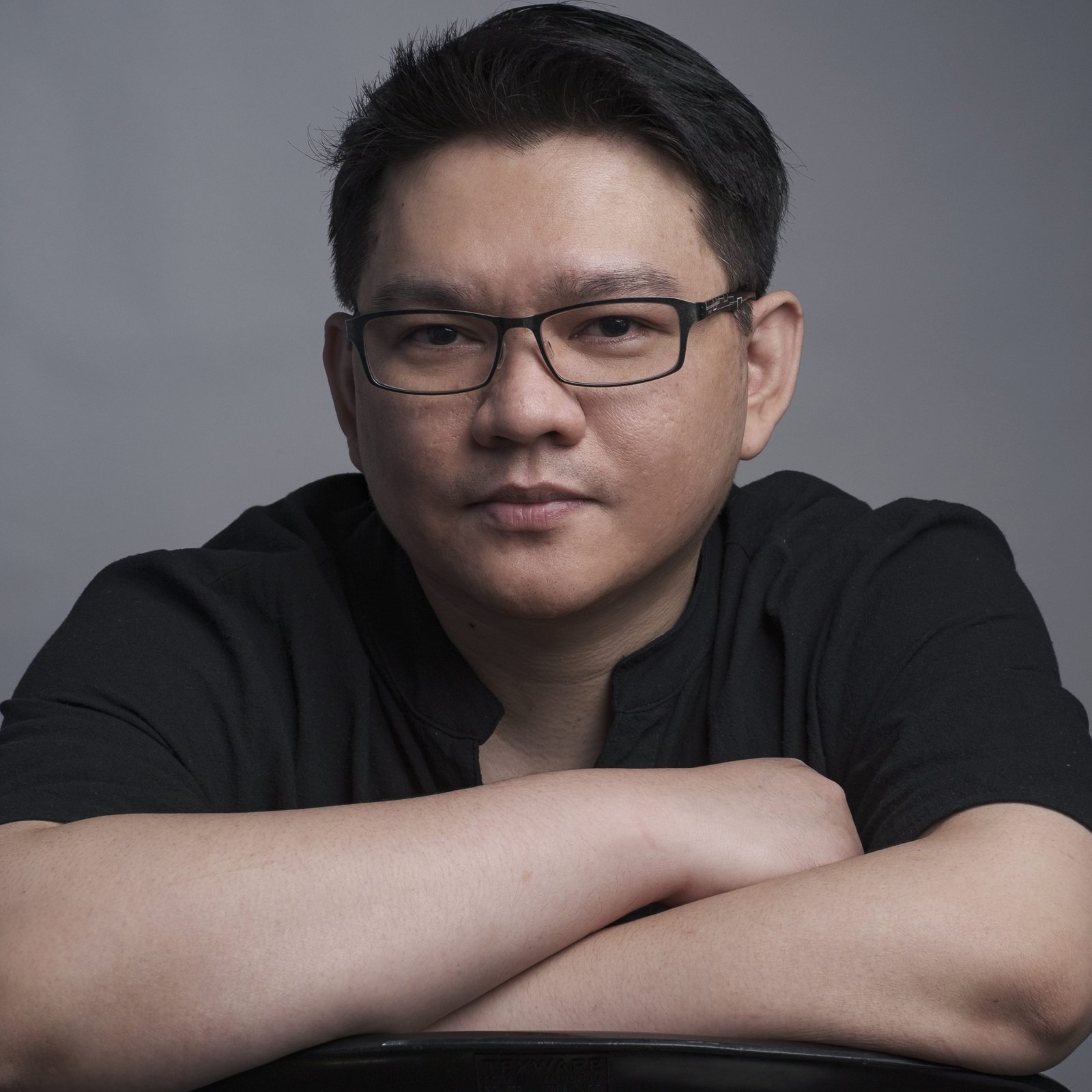 The Broll who always got your back online!