The proof of extreme performance with aesthetics on GIGABYTE product design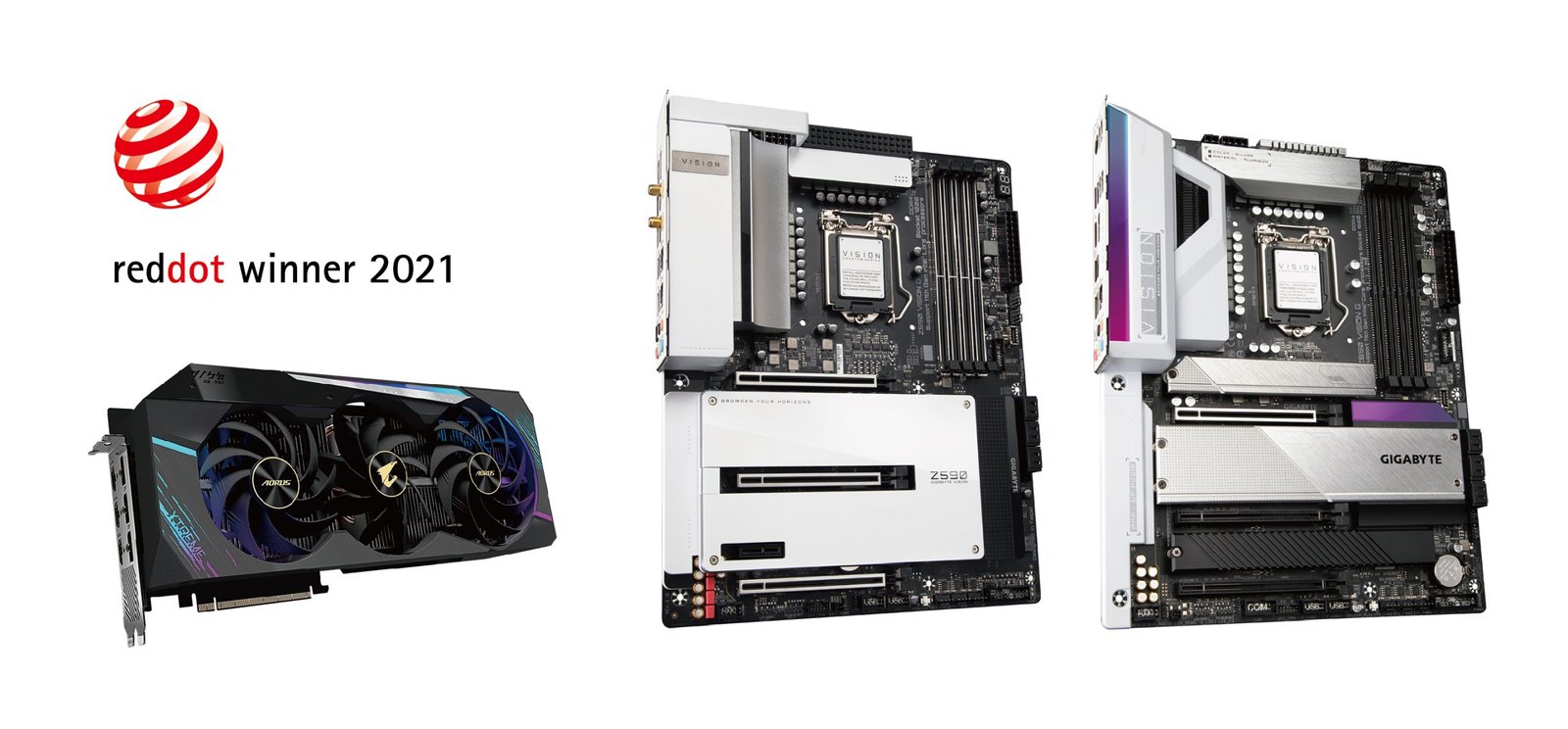 Taipei, Taiwan, March 30th, 2021 – GIGABYTE TECHNOLOGY Co. Ltd, a leading manufacturer of motherboards and graphics cards, today announced that the two motherboards which design for creators – Z590 VISION D and Z590 VISION G – as well as a gaming graphics card – AORUS GeForce RTX™ 3080 XTREME 10G have won the Red Dot Design Awards. 
Red Dot Design Award
The origins of the Red Dot Design Award date back to 1955. Its distinction, the Red Dot, is established internationally as one of the most sought-after quality marks for good design. In order to assess the diversity in the field of design in a professional manner, the award breaks down into three competitions: the Red Dot Award: Product Design, Red Dot Award: Brands &Communication Design, and Red Dot Award: Design Concept – each is organized once a year. From products, brand communication, and creative projects to design concepts and prototypes, the Red Dot Award documents the most prominent trends worldwide.
The Award-winning motherboards – Z590 VISION D and Z590 VISION G feature a brand new VisionLINK interface. The exclusive design of VisionLINK and VisionLINK TB enables the simple connection to pen displays with only one USB Type-C® cable, releasing creators from the mess of transmission cables and switches to a neat space. "Only those products with cutting-edge design and innovation potential can win this award, Z590 VISION D and Z590 VISION G earned the approval of the evaluation committee based on their innovative qualities, design, performance, and features. GIGABYTE has proven its remarkable ability combining R&D, manufacture, and design, as well as devoted to developing innovative motherboard." from the Red Dot Design Award evaluation committee.
The VisionLINK technology allows for data and video transmission based on USB Type-C® Interface and it provides power delivery up to 60W. VisionLINK technology lets creators not only without cable clutter, but also the benefit of data, video, and power charging at the same time. One USB Type-C® cable connected, turn the workspace into neat and tidy. VisionLINK TB is an advanced version of VisionLINK technology. It is based on Thunderbolt™ 4 delivers 40Gb/s high-bandwidth speeds, data transferring, video signal, 60W power charging, and daisy chain function to support up to 10 devices connection.
Besides taking the lead to implement Thunderbolt™ 4 onboard, GIGABYTE Z590 VISION motherboards also adopt robust expansion for content creators, which includes SuperSpeed USB3.2 Gen2x2, Intel® 2.5G Ethernet, and High Fidelity audio output expansion interface. The Intel® 2.5Gbps Ethernet controller brings ultra-fast connectivity that is 2.5X faster than Gigabit Ethernet. The memory circuits of GIGABYTE Z590 VISION motherboards are embedded within the PCB ground layers while the metal outer layer of the PCB reduces electromagnetic interference so those using dual-channel configuration can enjoy a high-speed, stable overclocked RAM performance boost above 5333MHz. GIGABYTE Z590 VISION motherboards use PCIe 4.0 grade of PCBs, PCIe slots, M.2 slots, and controllers for the highest bandwidth quality. The select Z590 VISION motherboards equip with three PCIe 4.0 M.2 slots which the trace layout comes directly from CPU for the NVMe M.2 SSD and offers an extreme sequential read speed of more than 20000 MB/s in Windows RAID 0 mode.
The Award-winning graphics card – AORUS GeForce RTX™ 3080 XTREME 10G graphics card combines a number of innovative designs such as MAX-Covered Cooling and LCD monitor. The MAX-Covered Cooling features three unique blade stack fans with wind claw design and alternate spinning, so the air pressure can completely cover the heatsink. Patented stack fan design can not only shorten the length of the graphics card but also improve the heat dissipation capacity. The powerful LCD monitor can display various system information and is highly customizable. The exterior is designed with digital imagery, including the lighting and patterns on the card. AORUS GeForce RTX™ 3080 XTREME 10G graphics card has been approved by the Red Dot Design Jury in terms of innovation, functionality, and high-quality design.
For more information and news on GIGABYTE products, please visit the official GIGABYTE website: http://www.gigabyte.com
SHARE THIS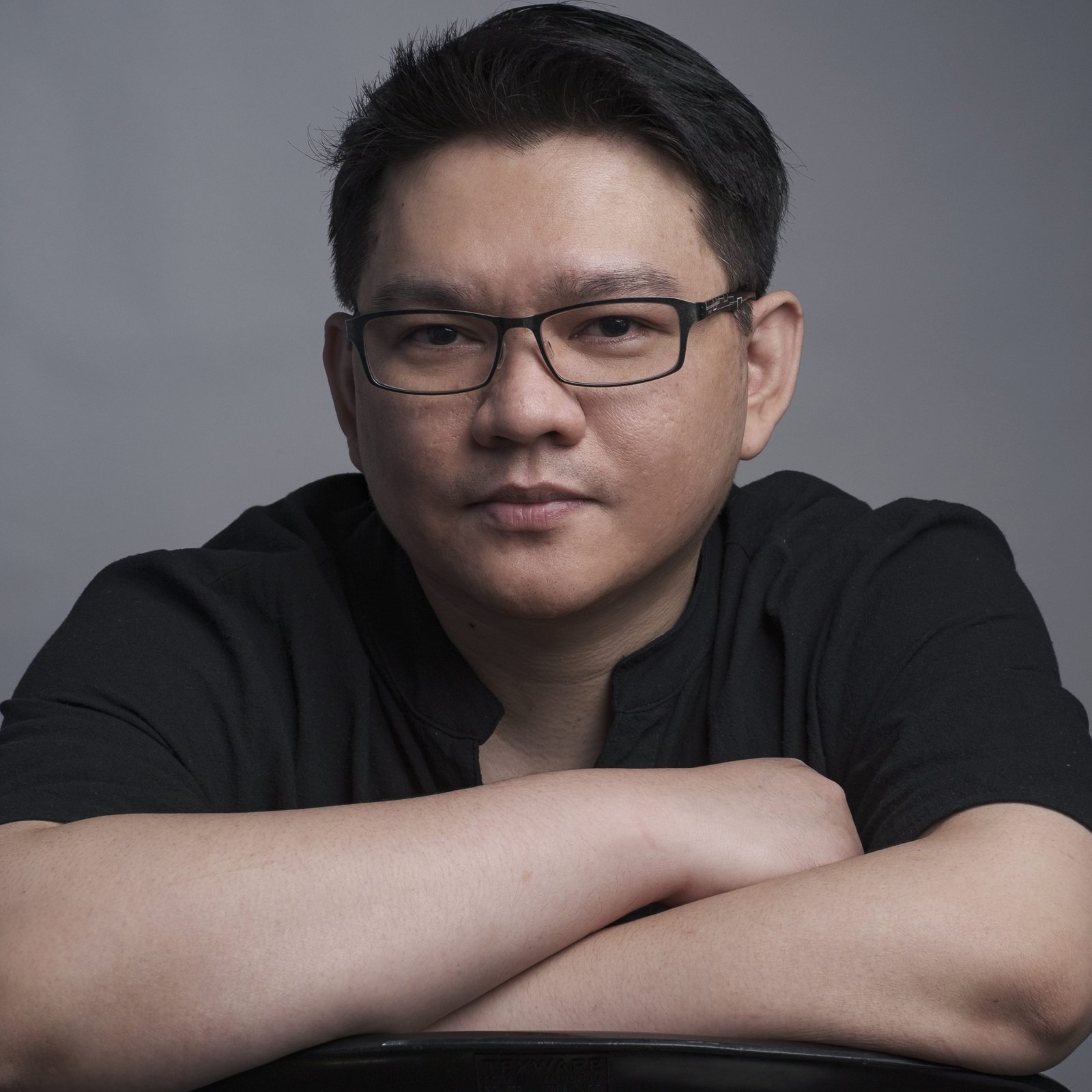 The Broll who always got your back online!